Sheffield's Premier Day Nursery
Lodge Moor Nursery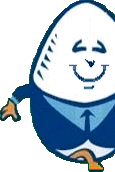 Busy Bees approx. 3½ to 5 years old


Children in Busy Bees enjoy a slightly more structured day to prepare them for their transition to school.

Mathematical concepts are promoted at all times.  Lots of time is spent using constructive equipment, which allows for logical thinking, shape and colour recognition and fine manipulative skills.
Role-play situations are devised to offer an outlet for emotions and to gain an insight into new and unfamiliar situations.
Lots of time is spent utilising our outdoor area.  Within walking distance are also local shops and an excellent park.
Our ratio of 1:6 ensures that the individual needs and targets for the children are met.
Our busy Bee room is set up to meet the key themes of the EYFS and is very similar to a reception class



Meal times are used to promote independence and emphasis is placed upon developing good manners.
Before leaving us for school, a 'transition' document is compiled detailing the child's accomplishments.