Sheffield's Premier Day Nursery
Lodge Moor Nursery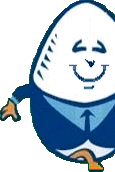 Caterpillars 6 to approx 18 months

The Caterpillar room is a secure and stimulating setting where the child's individual needs are catered for.
The Nursery Nurses in this room work on a 1:2 ratio.  In order to meet the child's individual needs we liaise closely with parents and compliment their routines.
Daily activities are planned to ensure that all the areas of development are promoted. 

There is an abundance of age-appropriate equipment.
In addition to this, the babies enjoy lots of 'messy play' such as sand, water and paint.  Story and singing time are an integeral part of the day.
Meal times are spent within their own room.  A hot lunch is available or the child's own meal can be provided and heated as required.  Milk feeds need to be provided by parents.




The high child-staff ration ensures that lots of time is spent outdoors