Sheffield's Premier Day Nursery
Lodge Moor Nursery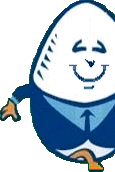 Dragonflies approx. 2½ to 3½ years

The children in the Dragonfly room enjoy learning new things in a more structured environment.
Children aged two years plus enjoy lots of free play within the theme of continuous provision.

The staff plan for each childs individual interests.


Parents are encouraged to undertake home observations to alow staff to plan the next steps for the child with input from parents.

Craft and messy play is particularly important, allowing self-expression and experimentation.
Concentration and listening skills are improved during group and story times.  
Early concepts are developed through various tasks relating to shape, colour and sorting skills. 

Imaginative and role-play allows feelings and emotions to be expressed.
Our outdoor play is incorporated into planning.  Lots of walks are enjoyed to the local shops or parks and our outdoor equipment is utilised in our secure play area.